Some people with healthy teeth spend more time with their dental hygienist than their dentist and that's a good thing! Dental hygienist are there to help you take of your smile by checking on your oral health and ensuring that you have strong teeth and healthy gums.
Preventative Care
Your visit to the dental office usually starts off with a teeth cleaning. After that your dental hygienist will discuss your oral health with you prior to your examination with the dentist. Sometimes your hygienist will also perform services such as fluoride applications, stain removal, and sealant protection. Working as a team with dentists, dental assistants, and specialists, they will help you develop a treatment plan to tailored to meet your oral health needs.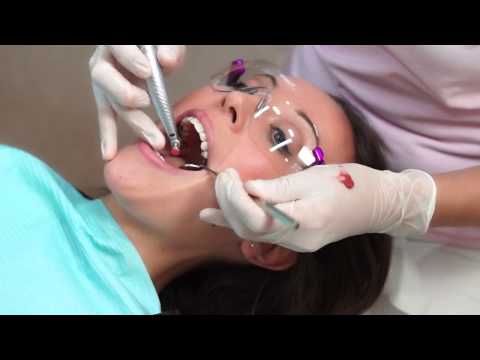 Call (905) 270-3161, email info@karendental.com or use our Contact Form to learn more or book an appointment!