STA Single Tooth Anesthesia System is a patented, state-of-the-art computer-controlled local anesthetic delivery system also known as The WAND.
The WAND is effective for all injections that can be performed using a standard aspirating syringe with some automation. It can achieve more precise injections, improve drug delivery and enhance patient comfort levels.

The WAND is held like a pen, and a foot pedal controls aspiration and injection of the anesthetic. Injections may take more time because of the reduced anesthetic flow rate. The controlled flow of anesthetic is the key to reduce pain and, thus, patient fear and anxiety.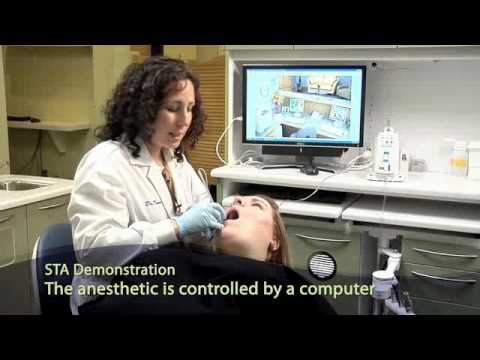 Call (905) 270-3161, email info@karendental.com or use our Contact Form to learn more or book an appointment!