Seeing is believing! A picture just might be worth a thousand words. While X-rays provide valuable information that we can't get from any other source, they can't show you everything that's going on in your mouth. In addition to our standard dental tools, we use an intra-oral camera to help us better identify, diagnose and illustrate a patient's dental needs. It is a highly advanced piece of diagnostic equipment, allow you to see what we see inside your mouth.
By using an intra-oral camera we can show you your tooth on a color computer monitor. The video camera has a built-in light source is only the size of an electric toothbrush but has a resolution so fine that you'll be able to see problems such as worn or broken fillings, cracked teeth, plaque deposits, cavities next to fillings and excessive wear even a hairline crack in a tooth .
With a clear understanding of your dental conditions, you'll be able to make treatment decisions with confidence and to be an active partner in your dental treatment.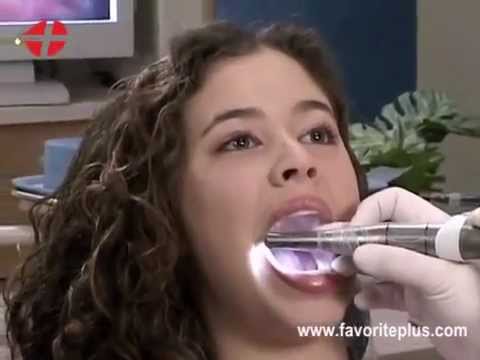 Call (905) 270-3161, email info@karendental.com or use our Contact Form to learn more or book an appointment!